Giving Back
We are dedicated to being involved with our local community and we want to give back to the community that supports us.
Our current goal is to donate at least $35,000 in goods and services to local charities for 2020. Our goal is to reach $250,000 in the next 3-5 years. We know how difficult it can be to raise awareness about the important work that so many wonderful organizations do here in the Portland Metro Area. We would like to help. Please contact us with charities that you care about and let's see how we can support them!
360-606-7313
mail@conniemintzphotography.com
Please let us know about your event!
Charities we donate to:
Delivering food that we collected during our Holiday Portrait Session to benefit the Share Backpack Program in Clark County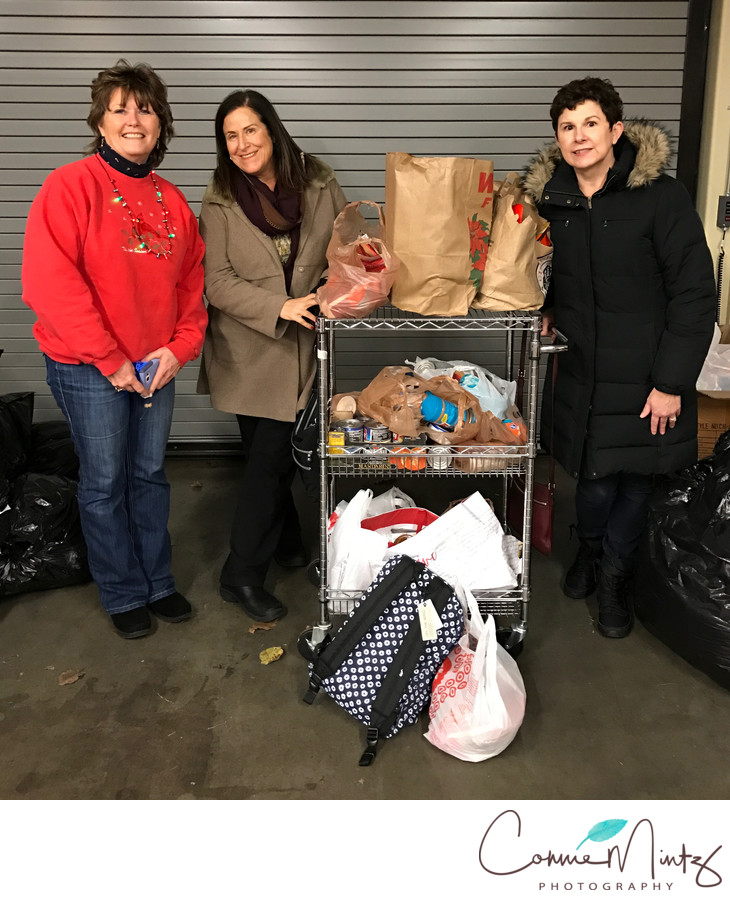 Vancouver Washington Portrait Photographer • mail@conniemintz.com • Phone/Text: (971) 266-1861 • 300 East 13th, Suite 103 Vancouver, WA 98660 • All written, design, and photographic content • Copyright ©2020 Connie Mintz Portraits • All rights reserved, do not copy, download, or reproduce.